Leave the leveling to us!
Our professional installer has over 23 years of experience installing Window Treatments, blinds etc… With an artistic background, he has all the skills to make your treatments look their very best.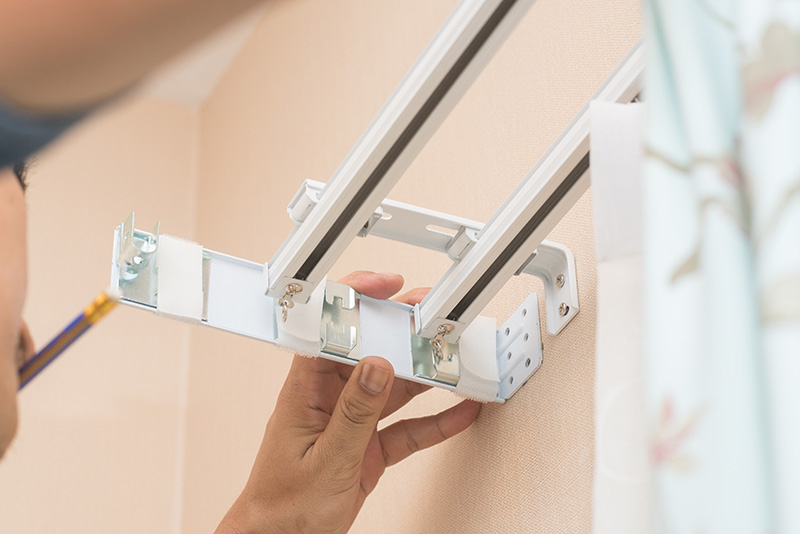 Why should I choose professional installation?
Hanging window treatments should not just be another "honey-do" job. Consider that your honey will be holding 30 pounds of fabric panels, high up on a 12-foot ladder, trying to adjust sharp pins! Our installers make the whole process go quickly and smoothly. The end result is well worth the installation fee:
Our installer is a specialist — this is all he does.
We have all the tools and know all of the tricks to help window treatments hang perfectly.
We have the skills necessary to ensure the weight of the treatment is properly supported, and that care is taken to protect your home.
We will even steam and press draperies and shades to hang beautifully and break properly when opening or closing.